Marc Guerre, a researcher involved in scientific mediation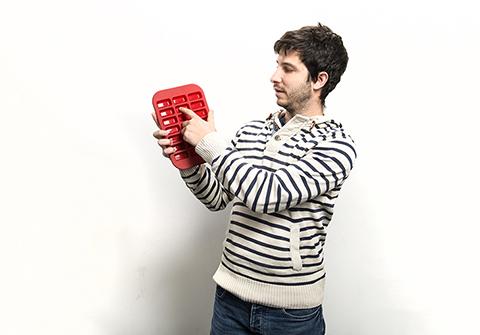 This year again, Marc Guerre, researcher in the P3R team at the IMRCP laboratory, participated in the "Flash Sciences" session, as part of the event entitled Un dimanche au bord du lac.
Organised by the Quai des Savoirs, the Museum and cultural centres in Reynerie and Alban-Minville, this event is an essential part of the Science Festival and took place on Sunday 9th of October 2022 from noon to 7pm at the Parc de la Reynerie. An eclectic cultural program was planned for a large audience throughout this friendly day, with exhibitions or artistic installations, meetings with scientists, workshops, games, animations and shows. For this 11th edition, current topics such as nature in town, ecology and climate were in the spotlight.
From 2pm to 3pm and again from 4pm to 5pm, Marc explained in a simple way and in 10 min, the research being carried out on the recycling of plastics that were not previously recyclable.
To find out more about this event (free entrance).
On this occasion, he gave an interview to Campus FM Toulouse which made a radio broadcast during this event. You can listen to it between 10:30 and 16:30 of the podcast.
Marc, who joined the laboratory in 2019, is involved in scientific mediation and regularly takes part in events such as the European Researchers' Night or the Science Festival.
The online scientific magazine Exploreur of the Université Fédérale Toulouse Midi-Pyrénées has devoted a portrait to him, as part of the series "Les 2 font la paire". You can also listen to the interview done by Campus FM Toulouse radio on the same subject.
Image credit: © Sébastien Chastanet